Upstream Expands Series B Funding
HERZLIYA, ISRAEL – June 9, 2020 – Upstream Security announced today that it has secured an expansion of its Series B funding with an investment by Salesforce Ventures. The undisclosed amount is in addition to $30 million previously invested by Alliance Venture Capital (Renault, Nissan, Mitsubishi), Hyundai, Nationwide Insurance, Volvo Group, and others.
Upstream offers specialized cloud-based data services for connected cars, including cybersecurity, quality enhancement, and data monetization opportunities. Salesforce offers its leading CRM platform to automotive OEMs, dealers, suppliers, and mobility services. The partnership between the two companies will bring real-time end-to-end data-driven solutions to the automotive sector.
"Our partnership with Upstream will empower our automotive customers with value-added end-to-end data services," said Achyut Jajoo, Salesforce's Vice President and Chief Solutions Officer for Manufacturing Industries. "The fusion between data and customized offerings is integral to the digital transformation of the automotive sector."
As the automotive industry becomes a smart mobility ecosystem with connectivity at its root, new tools are needed. Utilizing connected car data such as telematics, OTA (over the air updates) and mobility applications opens extensive opportunities for automotive OEMs, dealers, suppliers, and value-added mobility services. A growing number of the world's largest vehicle OEMs and mobility providers already rely on Upstream's platform to transform their automotive data into a comprehensive cybersecurity solution utilizing vehicle digital twins and insights.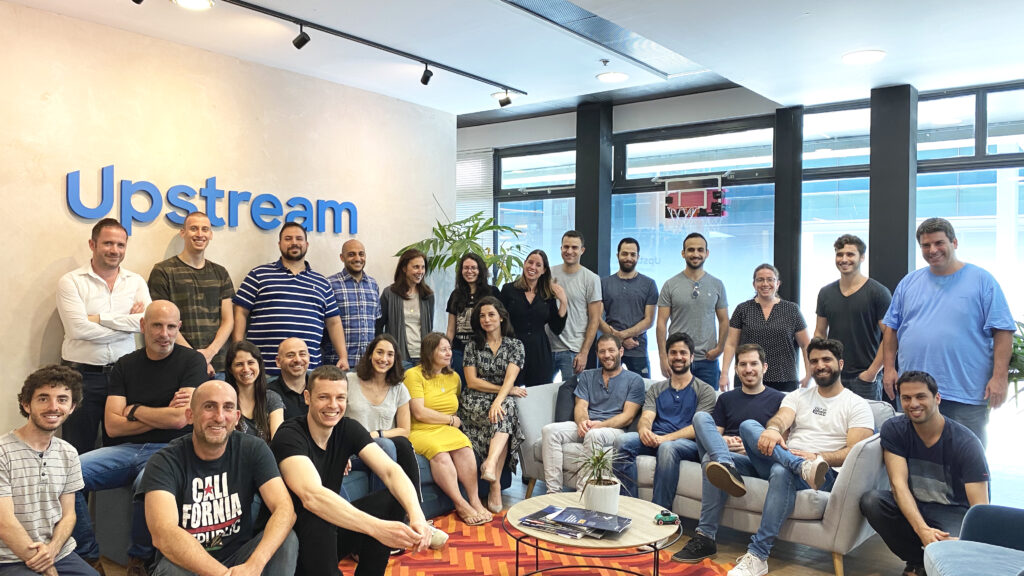 This new partnership with Salesforce Ventures will enable the digital transformation of smart mobility players by producing an end-to-end automotive data service, beyond cyber capabilities, that will allow additional players in the automotive ecosystem to both understand the connected car data and enact real-time actions based on the insights found within that data.
"Both Salesforce and Upstream have jointly recognized the power in automotive data and the capabilities that it unlocks," explains Upstream Co-Founder and CEO, Yoav Levy. "Paired with Salesforce's unparalleled CRM services, Upstream's field-proven automotive-specific machine learning and data analysis tools will be instrumental in helping the automotive realm adapt to the new-age demands of the connected car customer."
About Upstream Security:
Upstream Security is a cloud-based data platform purpose-built for connected vehicles and smart mobility services. Upstream's platform fuses machine learning, data normalization and digital twin profiling technologies to detect anomalies in real-time using existing automotive data feeds. The result is unparalleled cybersecurity, quality assurance, and predictive maintenance insights, readily available and seamlessly integrated into the customer cloud. Upstream is privately funded by Alliance Ventures (Renault, Nissan, Mitsubishi), Volvo Group, Hyundai, Nationwide Insurance, Salesforce Ventures, CRV, Glilot Capital Partners and Maniv Mobility.
About Salesforce Ventures:
Salesforce is the global leader in Customer Relationship Management (CRM), bringing companies closer to their customers in the digital age. Salesforce Ventures, the global investment arm of Salesforce, invests in the next generation of enterprise technology that extends the power of the Salesforce Platform. Salesforce Ventures is building the world's largest ecosystem of enterprise cloud companies and extending that technology to customers. Portfolio companies receive funding, strategic advisory and operating support, and can easily join Pledge 1% to make giving back part of their business model. Salesforce Ventures has invested in more than 375 companies, including DocuSign, GoCardless, Guild Education, nCino, Twilio, Zoom and others across 22 countries since 2009. For more information, please visit www.salesforce.com/ventures.