We Unlock the Value of Mobility Data
with a vision to secure, optimize, and enhance everything that moves
We Unlock the Value of Mobility Data
with a vision to secure, optimize, and enhance everything that moves
What We Do
At Upstream, we unlock the value of mobility data through a purpose-built cloud-based cybersecurity and data analytics platform to provide you with unparalleled data-driven actionable insights.
Why We Do It
Our purpose is to help you secure your mobility assets, comply with regulations, optimize your vehicles, and enhance your business opportunities through a cloud-based platform that can digest and process big data for cybersecurity, predictive maintenance, product enhancement, and monetization purposes.
Driven by Our Values
Customer First
Our mission is to secure and empower the future of connected vehicles. We work hard to listen to our customers and build the most powerful solutions to drive their data and digital transformation forward.
Play as a Team
Working as one strong team means embracing our differences. We focus on building open and honest communications between our teams, as well as our partners, a culture of help and support. Playing as a team also means having the best time together and celebrating our success.
Yes We Can!
Our passionate "can do" approach is embedded at the core of our culture. Everything we do is centered around thinking positively to find the most innovative and effective solutions.
Drive Innovation
Amid the massive transformation the Mobility industry is undergoing, we thrive to empower our customers to expand their value and impact. Driving disruption and innovation requires thinking ahead, well beyond our customers' immediate scope of challenges.
Own It
Our power as a team is based on individual growth and sense of ownership. Accountability is based on ongoing initiatives, our commitment to accurately define our goals and honestly measure our achievements.
We're Backed by the Best
Funded by strategic, VC, and private investors
And Appreciated by the Rest...
Recognized by top news organizations and industry experts
TechCrunch
The Wall Street Journal
Forbes

CISO MAG

The New York Times Company
Wired

Sinclair Broadcasting Co.

E. W. Scripps
Get to Know Us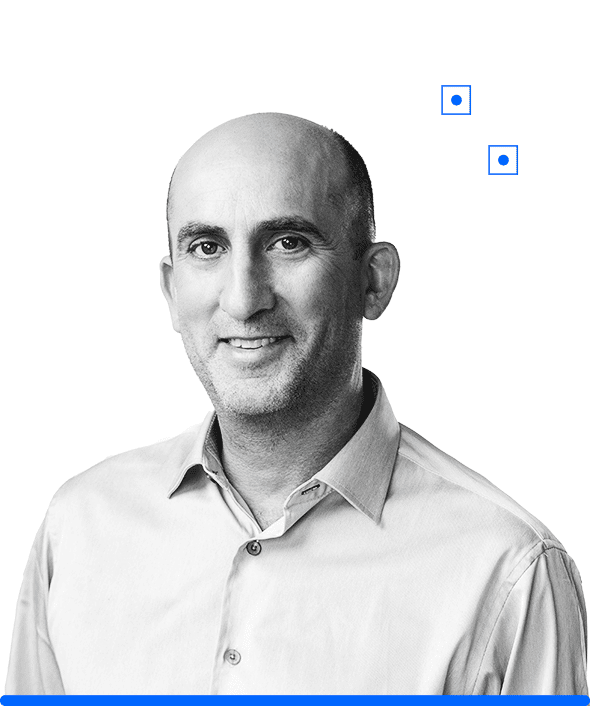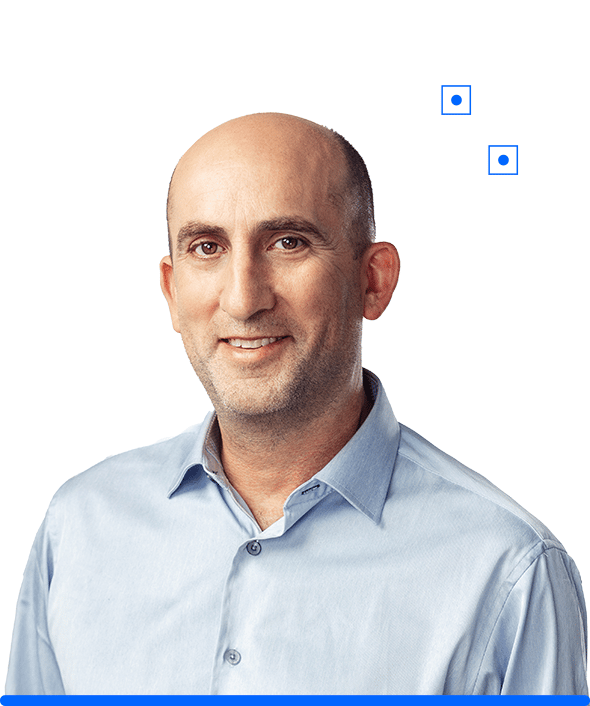 YOAV LEVY
CO-FOUNDER, CEO
Yoav is leading Upstream's strategic direction, culture and business execution, with over 17 years of experience in multi-national high-tech companies and start-ups. He brings rich leadership experience in management, marketing and business development of IT and security products spanning over a dozen years of experience in category leading vendors such as Check Point, Juniper Networks and Broadcom. Yoav is an avid kite boarder and surfer.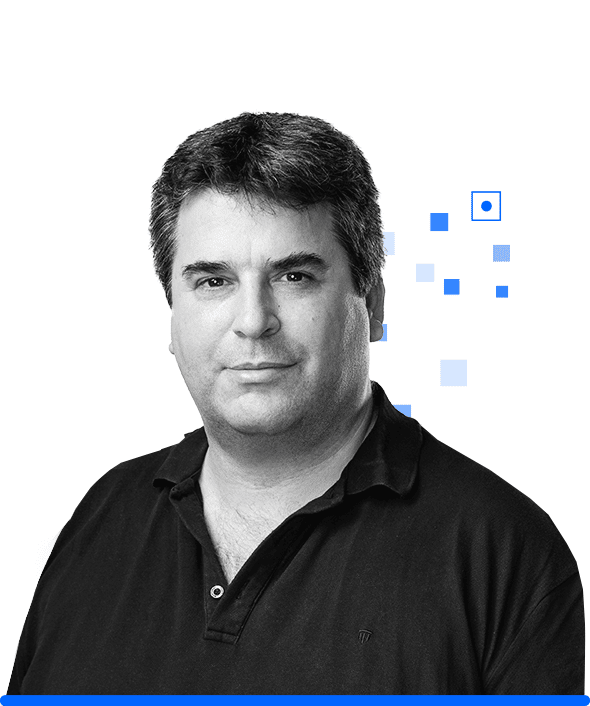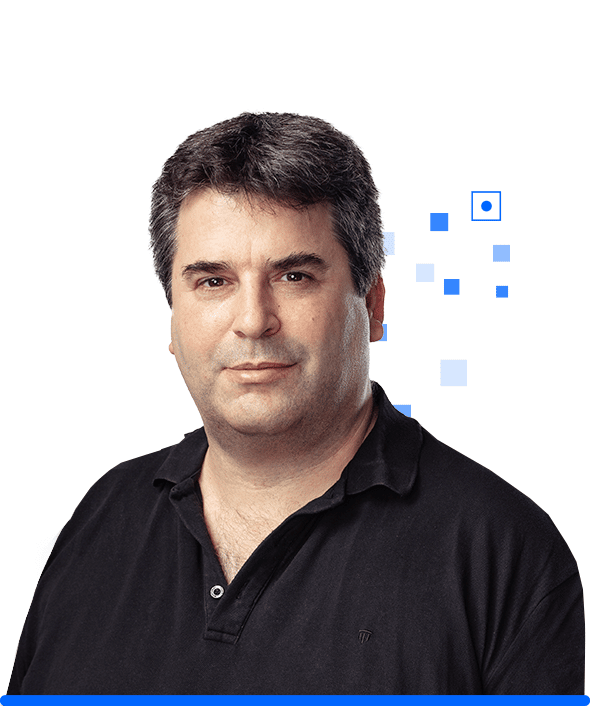 YONATAN APPEL
CO-FOUNDER, CTO
Yonatan is leading Upstream's cybersecurity research, bringing over 20 years of technology development and product management experience in industry-leading multinational companies. He brings deep experience in cybersecurity innovation in world-leading application security companies such as Check Point and Imperva and experience in developing enterprise-grade cloud-based analytics technologies in Microsoft. He also served in an elite technological unit in the IDF Intelligence Corps. Yonatan holds a BA in Computer Science from the Open University of Israel (cum laude) and an LLB from Tel Aviv University.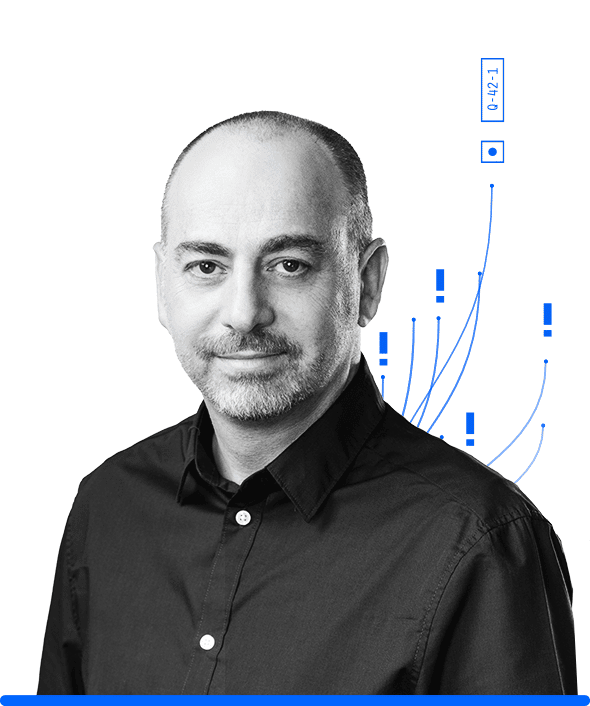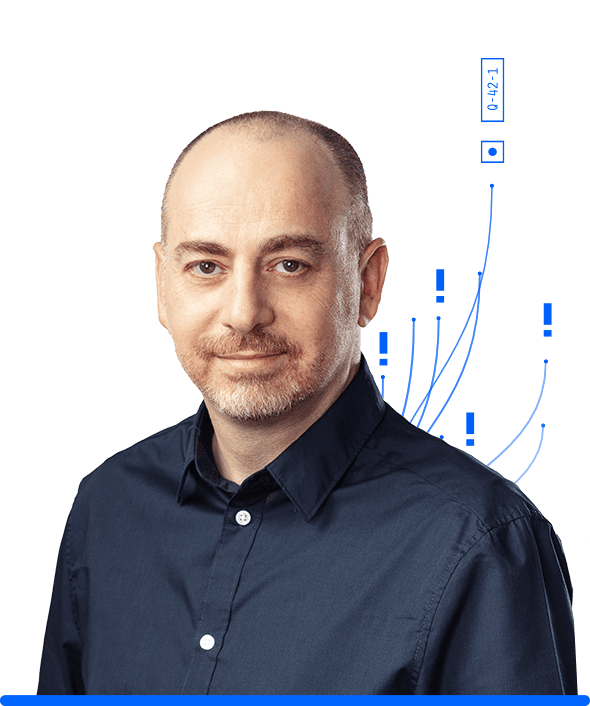 Roy Bachar
CHIEF BUSINESS OFFICER
Roy leads global business and operation for Upstream with a focus on sales and growth strategies with customers and partners. He brings over 25 years of business and executive leadership experience, with a proven track record in driving revenue success and rapid growth at enterprise software and cybersecurity companies. Prior to joining Upstream, Roy was the Chief Commercial & Customer Officer at Cellwize (acquired by Qualcomm). Roy has also held numerous prominent leadership positions in publicly traded enterprises and start-ups including Global VP BSS/OSS sales and strategic alliances in Comverse, various management roles in Amdocs, EDS (acquired by HP) among others. Roy holds an MBA from ESCP Europe and attended executive programs in INSEAD France and Red McCombs School of Business in Austin, USA.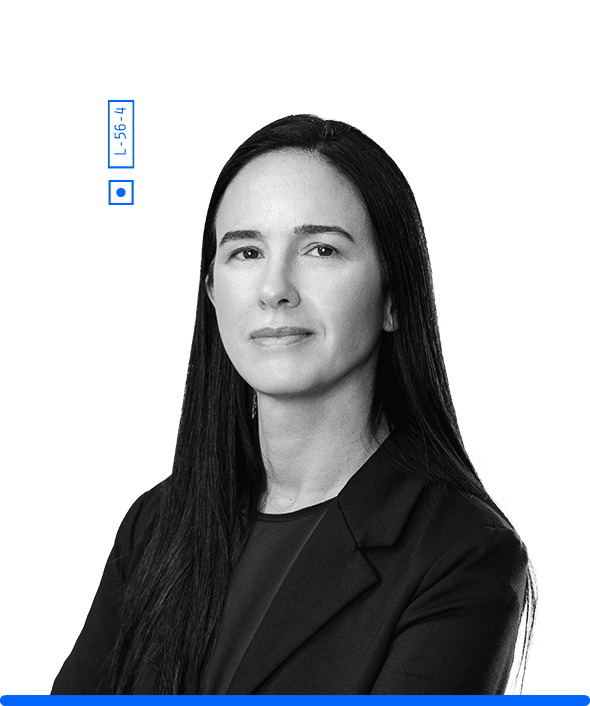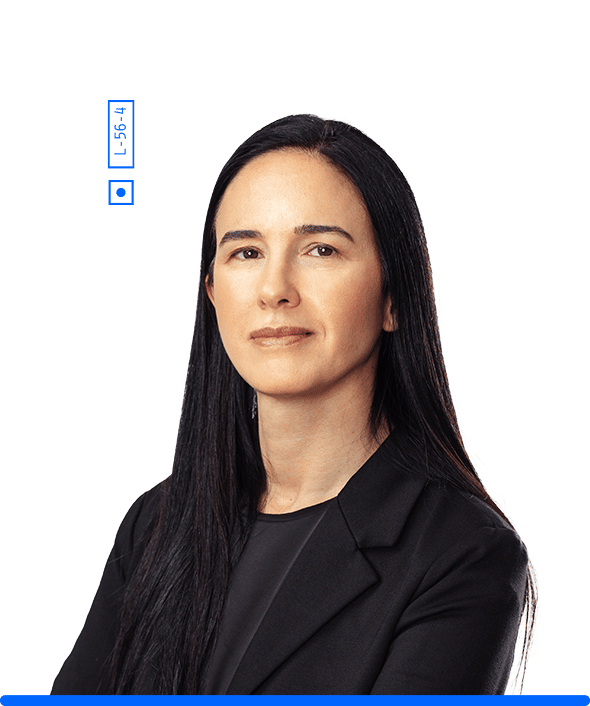 Keren Cohen
CHIEF FINANCIAL OFFICER
Keren brings over 20 years of international business, financial and operating management experience in the high tech field from leading global public and private companies. Prior joining Upstream, she served as CFO at Velostrata (acquired by Google), CFO at Insightera (acquired by Marketo), CFO at Wanova (acquired by VMware) and before that Keren was Finance Manager at Cisco Israel and Director of finance at Actona (acquired by Cisco). Keren holds an MBA and a BA in Accounting & Economics both from Haifa University and she is a Certified Public Accountant in Israel.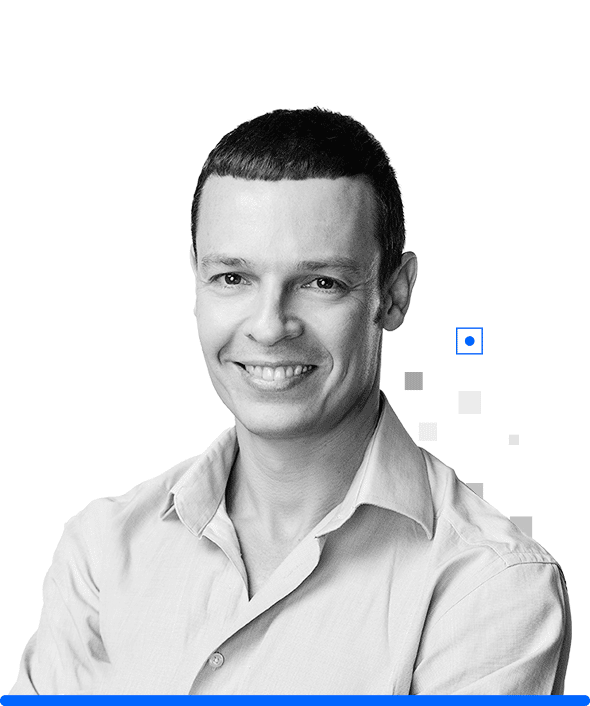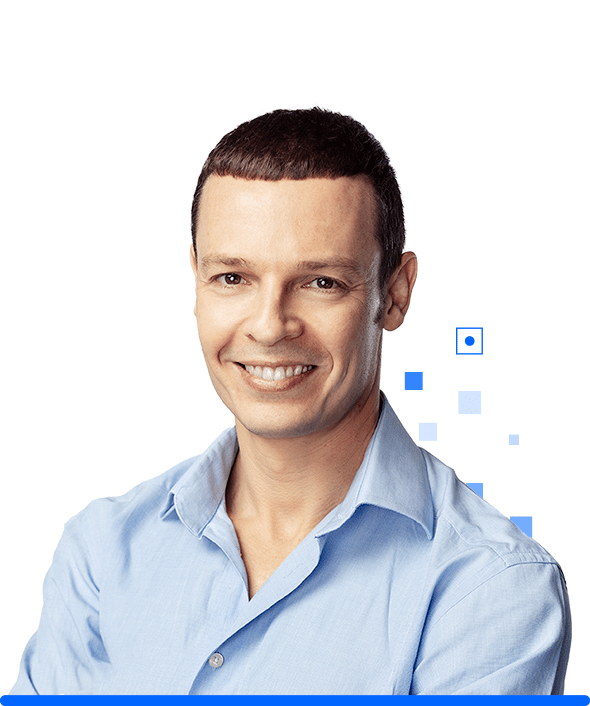 Oded Yarkoni
VP INNOVATION
Oded Yarkoni is leading Upstream's Innovation division. Prior to joining Upstream, Oded has worked for Check Point Software Technologies, where in addition to leading the pre-sales support for the far-east region, he had gained over 10 years of cybersecurity experience in Marketing, Product Management, and Technological Project Management. In addition to spending 2 years in China, earning both business and cultural experience within the far-east culture, Oded had also served at IDF's technological wing in the elite 8200 unit of the intelligence force. Oded holds an M.A. in Entrepreneurship and Design from The College of Management Academic Studies and a B.A. in Humanities and Social Sciences from Tel Aviv University.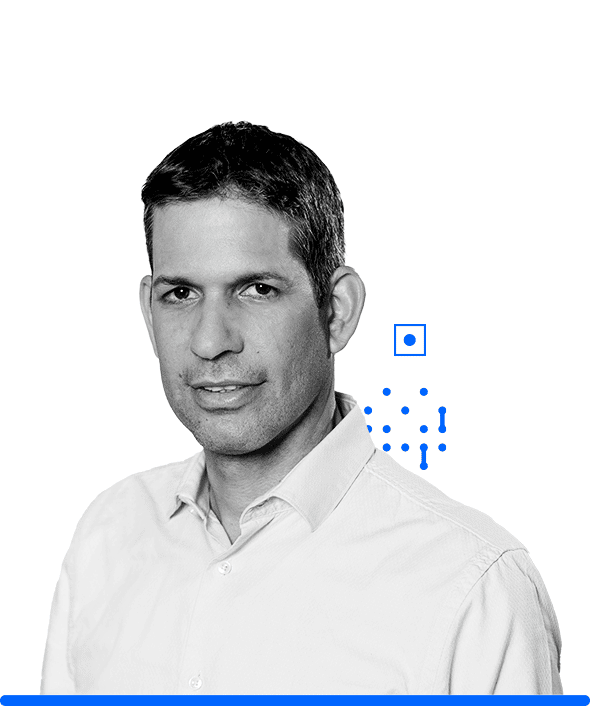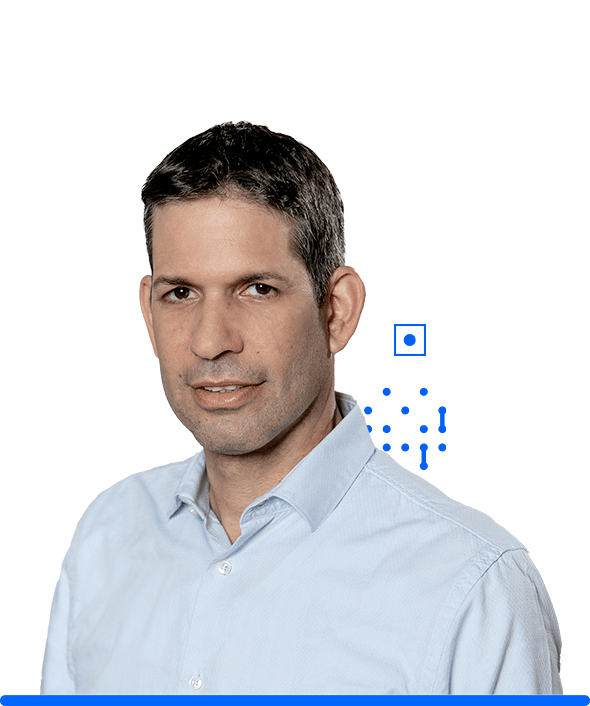 Boaz Hartal
VP MOBILITY AND OPERATIONS
Boaz leads new businesses, driven by data and analytics, as well as operations in the automotive and other mobility sectors. Prior to joining Upstream, Boaz led Ford Motor Company's Research & Innovation Center in Israel, which was founded to deepen collaboration with the Israeli startup ecosystem and boost global innovation, technology, talents and business opportunities at Ford. Former colonel (Res.), Boaz previously acted as a senior defense-tech consultant at Matrix and held various leadership roles during his 30-year military career. His last position was as the head of the Operational-Intelligence department of the Israeli Air-Force, where he specialized in technological and operational aspects of complex and rapidly changing environments. Boaz holds a Bachelor's degree (BA) in Economics and Project Management (with honors), from Bar Ilan University, and a Master of Business Administration (MBA), from Ben Gurion University focusing on hi-tech management and entrepreneurship. Furthermore, he is also a Board of Directors certified member from Tel-Aviv University.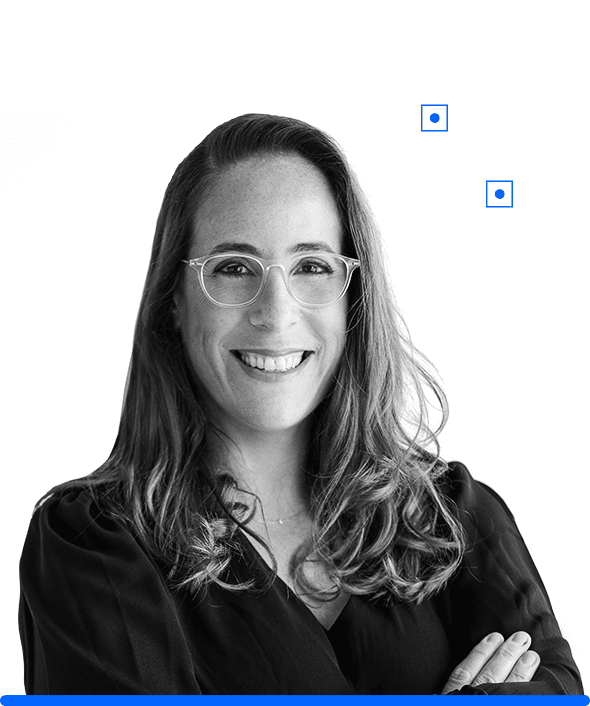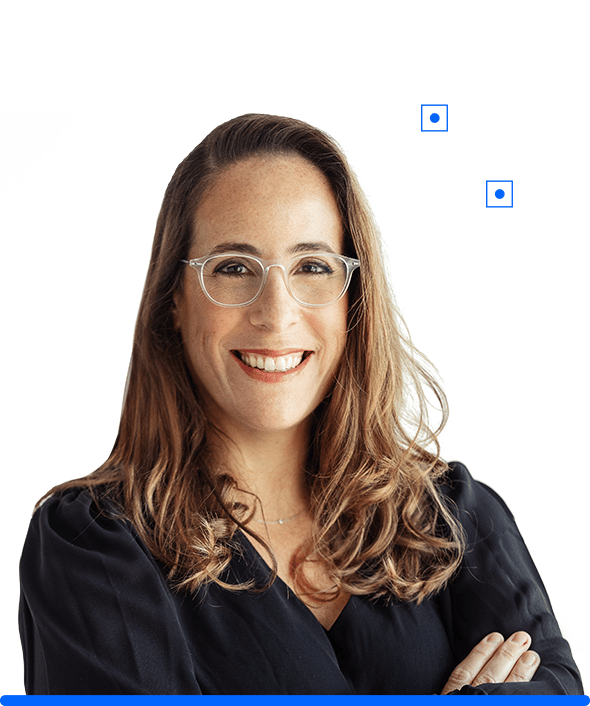 Shira Sarid-Hausirer
VP MARKETING
Shira leads Upstream's marketing team, bringing more than 15 years of experience in strategic marketing for deep tech companies. Prior to joining Upstream, Shira jump started and led all marketing activities for Varada, a cloud data lake analytics platform (acquired by Starburst Data). Shira also led product marketing activities for private cloud infrastructure startup Stratoscale, and led marketing teams for various startups in cyber and ecommerce. Shira started her career as an investment banker for Tech & Media corporations for Bank of America. Shira holds a BSc in Computer Science and LLb in Law from Haifa University in Israel, as well as MBA with honors from Georgetown University.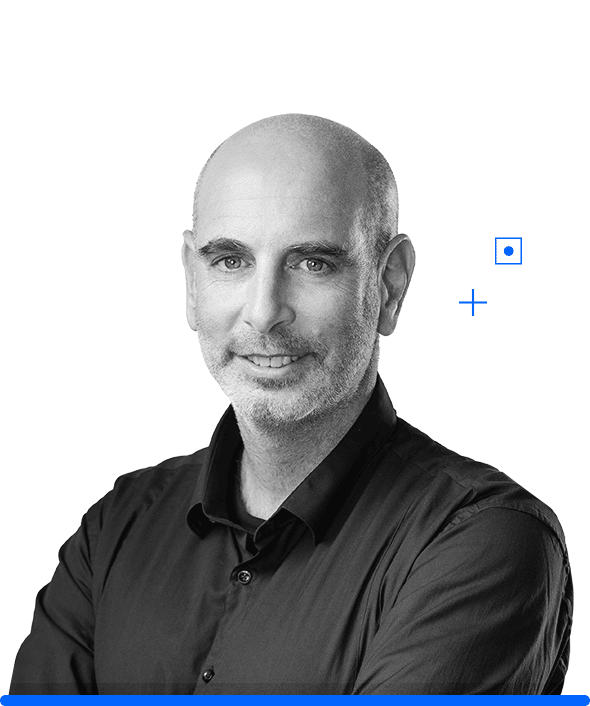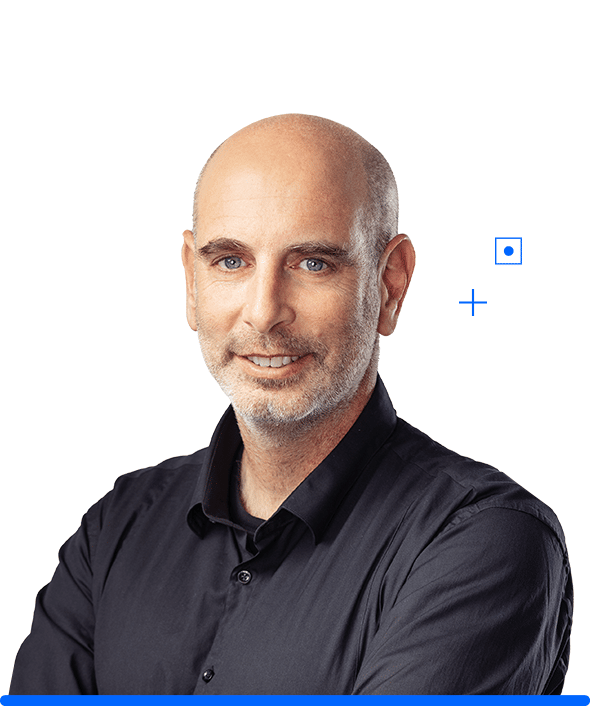 Ron Shragai
VP SERVICES
Ron drives the Service and the program delivery execution at Upstream, as a senior manager with over than 15 years of outstanding experience in the Telco & Software arena he specialized in delivery of software services. Before joining Upstream, Ron launched and managed a service and support organization in Optimal+, a leading analytic startup in the Semiconductor software echo system. Prior that he was part of the establishment team of HOT-Mobile (Israeli cellular service provider) multi millions dollars- 4G cellular network and as a senior manager was responsible for the foundations of all service aspects, he started his professional experience in Motorola solutions as a cellular engineer. Ron served as a Naval officer, as a commander of Patrol boat in the Israeli navy. He holds a Bachelor's degree in Computer Science and MBA (Executive) from the Leon Recanati School in Tel Aviv University. In his free time Ron participates in triathlons and marathons.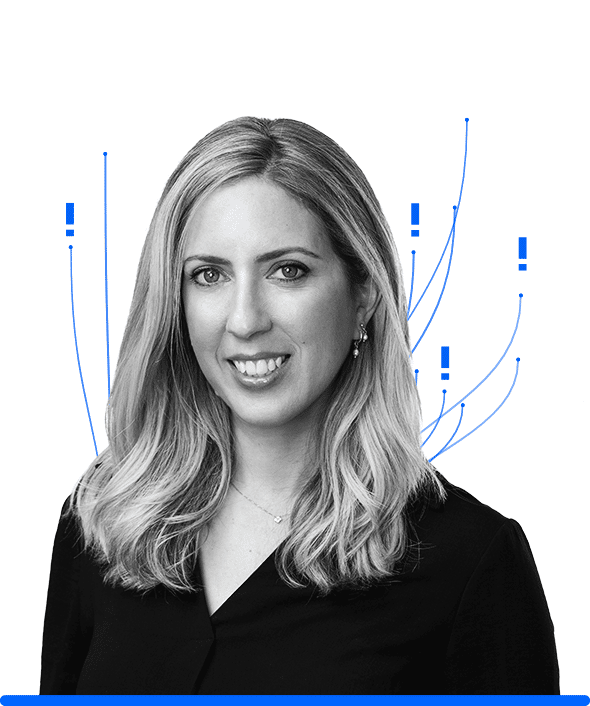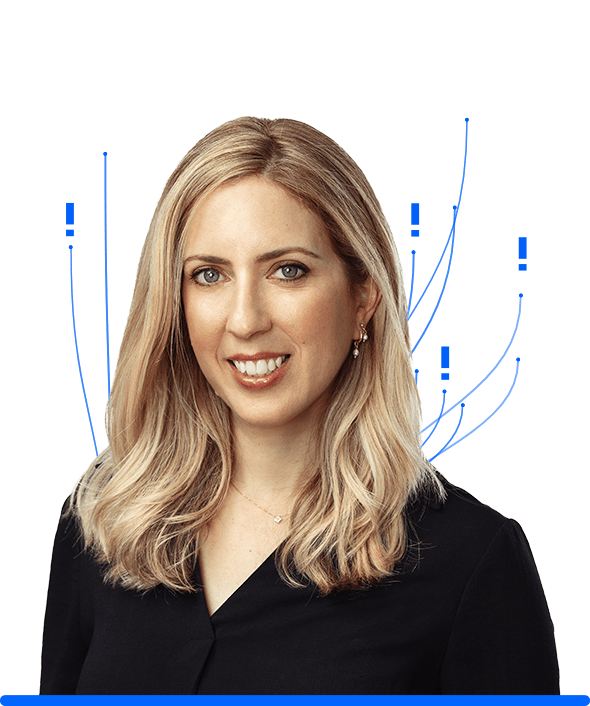 Chen Arad
VP HUMAN RESOURCES
Chen Arad is a seasoned HR professional who heads Upstream's HR department with an employee-focused, people-first approach. She has helped grow Upstream's talented team with her ability to source like-minded people who are driven towards a common goal of securing connected vehicle data. Before helping the company recruit experienced talent that is committed to pursuing automotive cybersecurity solutions, she spent 14 years building organizational structures, establishing global recruitment strategies and processes, and strengthening teams at world-leading companies. Chen holds a BA in Behavior Science and Management from Ben-Gurion University in Israel. Beginning her career as an HR Recruiter at Intel while she was a student, she has since worked with early-stage startups as well as larger organizations, such as the Ministry of Foreign Affairs, Avaya, and other leading institutions.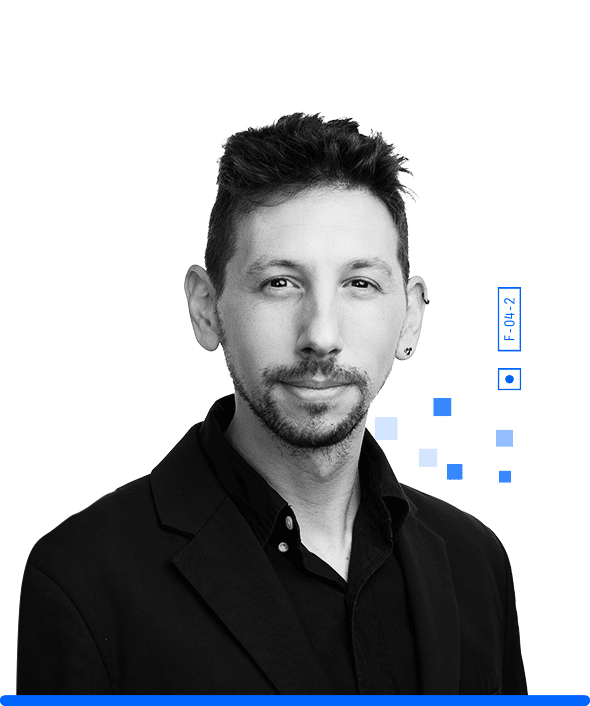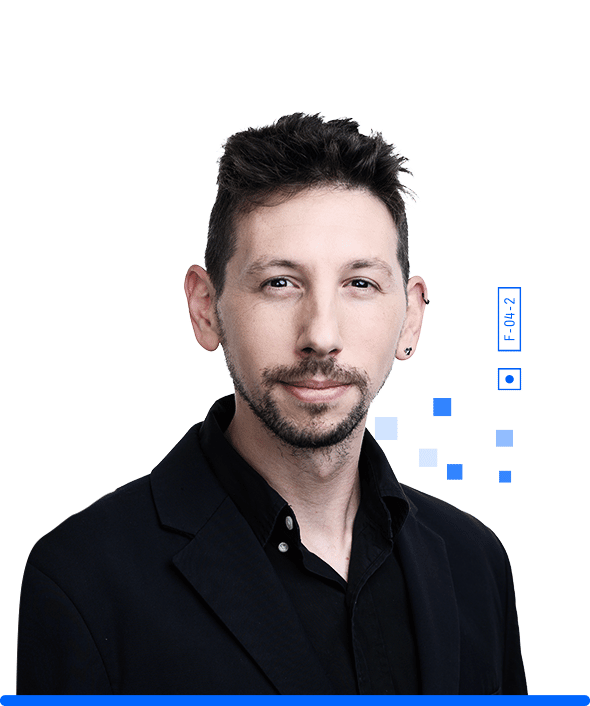 Shachar Azriel
VP DATA
Shachar leads Upstream's data department which is responsible for extracting the value from OEM data and developing new mobility applications. Prior to joining Upstream, Shachar served as a military officer for 13 years in the Israeli Defense Forces elite technological unit 8200 and gained significant experience in leading wide-scale data and product management teams. Shachar holds a BSc in Computer Science and Arts from Ben-Gurion university, practices Yoga and leads Upstream's wave surfing community.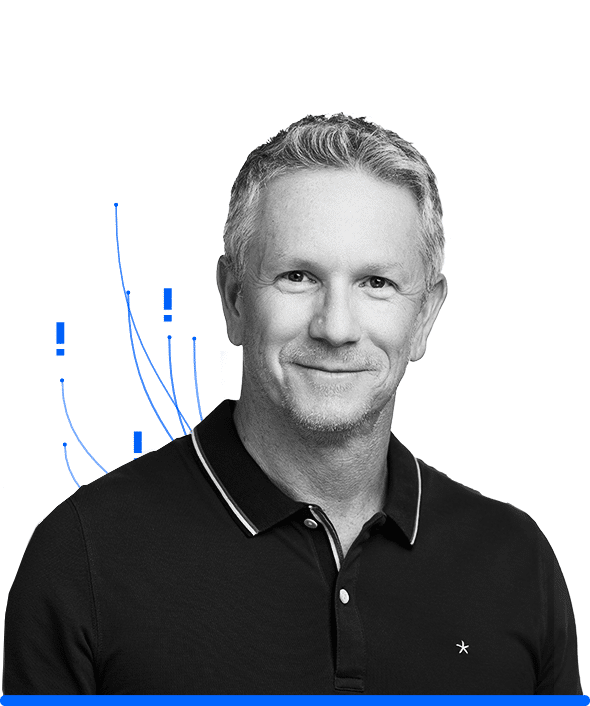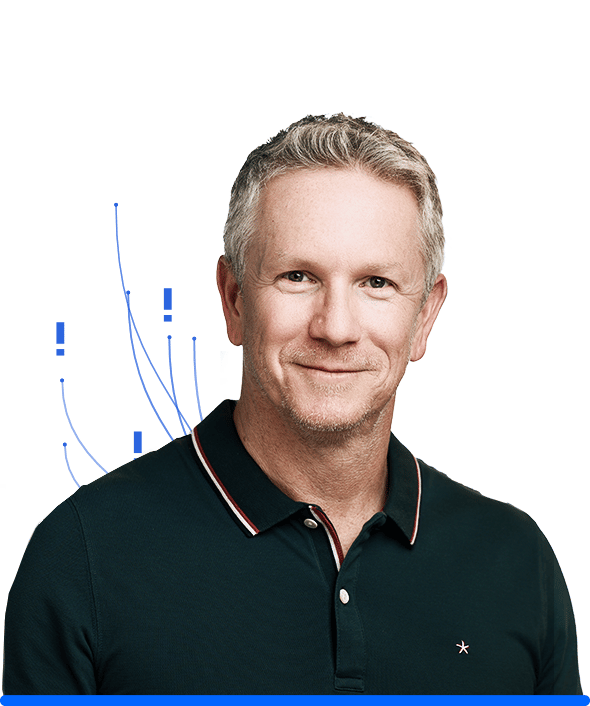 Arnon Shafir
VP BUSINESS DEVELOPMENT
Arnon brings over 25 years of experience in various executive and advisory roles in startups, including product management, sales mgt, strategy, M&A, alliances, and business development. Arnon is also an Ex-AWS principal who led Tech ISV partnerships, helping Startups scale through innovative and programmatic co-selling motions. Arnon recruited and led a team of PDMs who helped over 100 ISVs (e.g., Monday, CyberArk, Upsolver, Logz.io, and Spot.io) over-achieve their ARR co-selling growth objectives through strategic collaboration with AWS global leadership, executive sponsorship, and field alignment. Arnon is here to help Fast-track planning, strategy, and scaling through technology partners.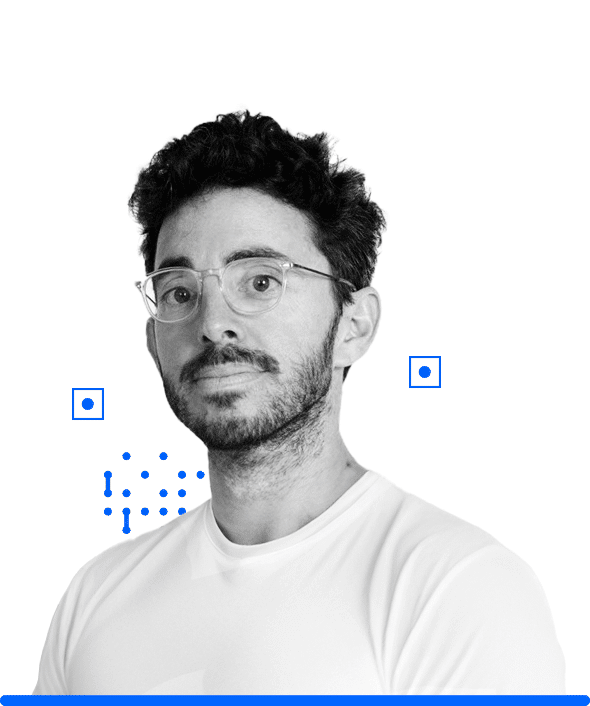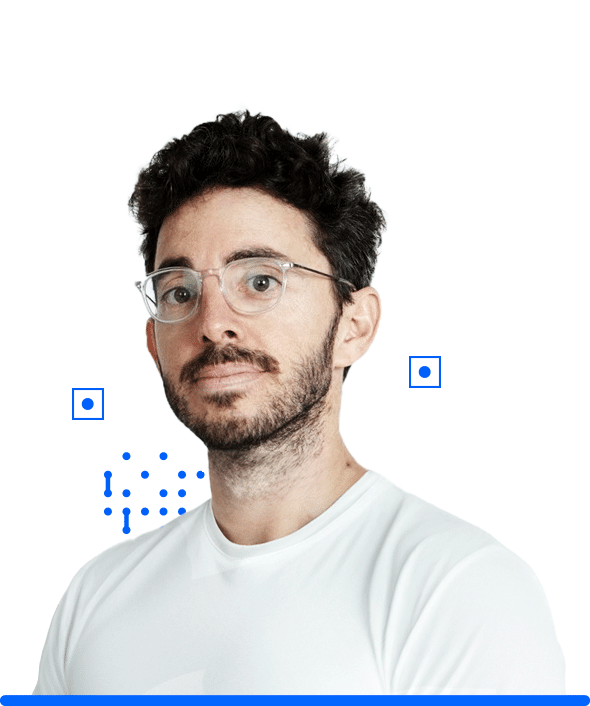 Dekel Moshka
VP ENGINEERING
Dekel leads Upstream's Engineering Team, bringing a unique software engineering and development skill set, primarily within the dynamic landscape of startup companies. Dekel expertise focuses on data engineering and brings extensive experience in leading various R&D teams. His dedication to innovation and excellence serves as an inspiration within Upstream's leadership. Dekel holds a Bachelor of Science degree in Information Systems Engineering and earned an MBA from Ben Gurion University in Israel.
Find Us
With global offices and representatives in Israel, the US, the UK, Germany, France, Sweden, Italy, Japan, Singapore and Korea, we'll always be there for you.
San Diego, USA

Boston, USA

New York, USA

Detroit, USA

Denver, USA

London, UK

Gothenburg, Sweden

Turin, Italy

Paris, France

Munich, Germany

Frankfurt, Germany

Tokyo, Japan

Singapore

Herzliya, Israel

San Diego, USA

Boston, USA

New York, USA

Detroit, USA

Denver, USA

London, UK

Gothenburg, Sweden

Turin, Italy

Paris, France

Munich, Germany

Frankfurt, Germany

Tokyo, Japan

Singapore

Herzliya, Israel

Connect With Us
Keep up with Upstream, and register for our monthly newsletter.
Contact Us