Company
Cybersecurity Designed for the Connected Car Age
Upstream Security was founded by Yoav Levy (CEO) and Yonatan Appel (CTO), two seasoned security professionals with over 20 years of professional experience. They understood that the automotive market is undergoing a massive disruption, potentially greater than the one experienced by the  mobile phone industry and that this disruption will require radically different security solutions in order to reach its potential – automotive cybersecurity solutions purpose-built for the automotive industry and its unique challenges.
The automotive industry is undergoing a transformation – decades old business models are rapidly changing and connectivity is quickly becoming an integral part of conducting business. Connected cars sit at the core of a new smart mobility ecosystem. Connectivity enables automotive vendors and service providers to monetize car data and achieve superior operational results. Consumer experience as well as operational efficiency can be improved and new business opportunities can be imagined. At the same time, however, connectivity exposes vehicles to a wide array of risks that never existed before – cyber-threats as well as misuse.
OEM car makers and service providers alike have been challenged to date with identifying and locating cyber threats targeting their smart mobility services and connected vehicles. In order to secure the smart mobility ecosystem – vehicles, infrastructure and services – from attack, fraud or misuse, a new breed of security solutions is required, one that is purpose built for the unique challenges of the automotive industry and to the specific attributes of an individual connected car.
In a similar fashion to the transformation undergone by cybersecurity solutions in enterprise IT, automotive security solutions need to be designed for the age of "connected cars everywhere" and move from an endpoint (in-vehicle agent based) security model to a centralized cloud-based agent-less one. Cyber solutions must be able to understand and distill the massive amounts of unique data created by fleets.
Upstream helps corporations mitigate connectivity risks and ensure the safety and security of smart mobility solutions protecting connected and autonomous vehicles, SAE levels 0-5, on the roads today or twenty years from now, from remote cyber attacks generated over the public internet or private mobile APN as well as from fleet-wide attacks targeting multiple vehicles at the same time. We are a team of cybersecurity and data professionals with a clear focus on our customers' success – the result is the most comprehensive protection of the mobility service infrastructure, connected vehicles and more importantly the people inside them.
Leadership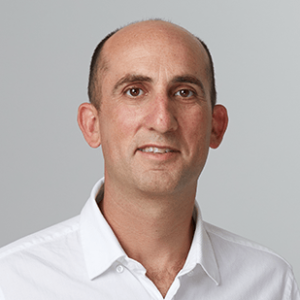 YOAV LEVY
CO-FOUNDER, CEO
Yoav is leading Upstream's strategic direction, culture and business execution, with over 17 years of experience in multi-national high-tech companies and start-ups. He brings rich leadership experience in management, marketing and business development of IT and security products spanning over a dozen years of experience in category leading vendors such as Check Point, Juniper Networks and Broadcom. Yoav is an avid kite boarder and surfer.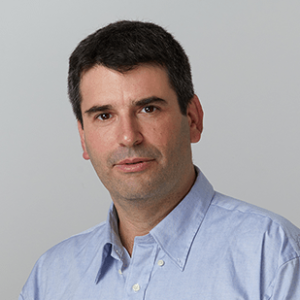 YONATAN APPEL
CO-FOUNDER, CTO
Yonatan is leading Upstream's cybersecurity research, bringing over 20 years of technology development and product management experience in industry-leading multinational companies. He brings deep experience in cybersecurity innovation in world-leading application security companies such as Check Point and Imperva and experience in developing enterprise-grade cloud-based analytics technologies in Microsoft. He also served in an elite technological unit in the IDF Intelligence Corps. Yonatan holds a BA in Computer Science from the Open University of Israel (cum laude) and an LLB from Tel Aviv University.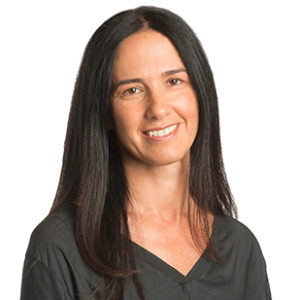 Keren Cohen
CFO
Keren brings over 20 years of international business, financial and operating management experience in the high tech field from leading global public and private companies. Prior joining Upstream, she served as CFO at Velostrata (acquired by Google), CFO at Insightera (acquired by Marketo), CFO at Wanova (acquired by VMware) and before that Keren was Finance Manager at Cisco Israel and Director of finance at Actona (acquired by Cisco). Keren holds an MBA and a BA in Accounting & Economics both from Haifa University and she is a Certified Public Accountant in Israel.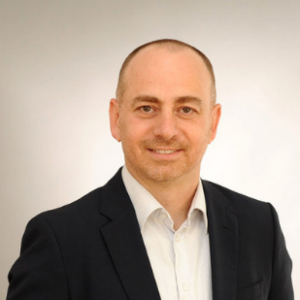 Roy Bachar
Chief Business Officer
Roy leads global business and operation for Upstream with a focus on sales and growth strategies with customers and partners. He brings over 25 years of business and executive leadership experience, with a proven track record in driving revenue success and rapid growth at enterprise software and cybersecurity companies. Prior to joining Upstream, Roy was the Chief Commercial & Customer Officer at Cellwize, a leader in mobile network automation and orchestration. Roy has also held numerous prominent leadership positions in publicly traded enterprises and start-ups including Global Vice President BSS/OSS sales and strategic alliances in Comverse, various management roles in Amdocs, EDS (acquired by HP) among others. Roy holds an MBA from ESCP Europe and attended executive programs in INSEAD France and Red McCombs School of Business in Austin, USA.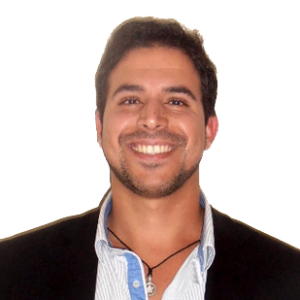 Gil Mazuz
Vice President of Engineering
Gil leads Upstream's Data, Machine Learning, Artificial Intelligence, and Software Engineering, leading the way for the successful execution of Upstream's products in accordance with its organizational and business needs. Gil brings with him more than 20 years of software development and more than 15 years of leadership & management in the cyber intelligence sector. Prior to joining Upstream, Gil founded the entire data analytics domain at NSO Group, where he led the development of cyber intelligence products for global clients. Additionally, he was the founder and CEO of BackCloud, an incremental back-up to cloud services company. Gil served for 6 years in the Israeli Air Force as a software developer and then officer. Gil holds a BSc in Computer Science & Mathematics and an MBA from Bar-Ilan University in Israel.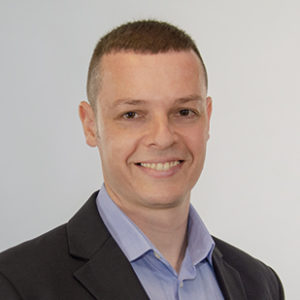 Oded Yarkoni
VP Marketing
Oded Yarkoni is leading Upstream's marketing division. Prior to joining Upstream, Oded has worked for Check Point Software Technologies, where in addition to leading the pre-sales support for the far-east region, he had gained over 10 years of cybersecurity experience in Marketing, Product Management, and Technological Project Management. In addition to spending 2 years in China, earning both business and cultural experience within the far-east culture, Oded had also served at IDF's technological wing in the elite 8200 unit of the intelligence force. Oded holds an M.A. in Entrepreneurship and Design from The College of Management Academic Studies and a B.A. in Humanities and Social Sciences from Tel Aviv University.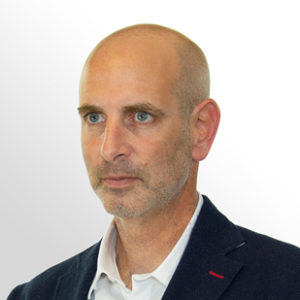 Ron Shragai
VP Services
Ron drives the Service and the program delivery execution at Upstream ,as a senior manager with over than 15 years of outstanding experience in the Telco & Software arena he specialized in delivery of software services. Before joining Upstream, Ron launched and managed a service and support organization in Optimal+, a leading analytic startup in the Semiconductor software echo system. Prior that he was part of the establishment team of HOT-Mobile (Israeli cellular service provider) multi millions dollars- 4G cellular network and as a senior manager was responsible for the foundations of all service aspects, he started his professional experience in Motorola solutions as a cellular engineer. Ron served as a Naval officer ,as a commander of Patrol boat in the Israeli navy .He holds a Bachelor's degree in Computer Science and MBA (Executive) from the Leon Recanati School in Tel Aviv University. In his free time Ron participates in triathlons and marathons.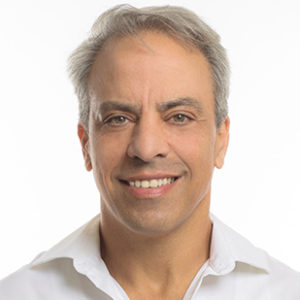 Gil Levy
VP Sales & Customer Success
Gil runs Upstream sales & customer success division, with over 15 years of experience in the sales process for enterprise technology-rich solution, Result driven with proven success track records. Strong experience in developing markets and sales processes worldwide. Taking startups from zero to >$50M ARR sales with over 95% of renewals/ up sales to fortune 500 companies. Gil's strong technical background allows him to deliver sales process through the entire sales cycle right from the deep technical evaluation and product fit analysis all the way to commercial engagement. Gil holds MBA, B.Sc. in Software engineering from Oregon state university.
Guy Molho
VP Product
Guy leads Upstream's product management group. Guy brings more than 15 years of experience in product management and marketing in global technology companies. Gaining experience in leading products in the field of cyber intelligence, data analytics, and AI. Prior to joining Upstream, Guy led the management of AI-based products at EY. Additionally, he founded and led the product management team at NSO Group for 5 years, from a small startup into a multi-million dollars business. Guy volunteers as a mentor in Product League, a product management mentorship program. Guy served for 5 years in 8200, the elite intelligence unit of the IDF. Guy holds a BSc in Industrial Engineering from Tel Aviv University.