The Upstream Platform
Powering connected vehicle cybersecurity and data management
Your connected vehicle data is powerful.
The Upstream Platform empowers you to turn this data into priceless insights. Secure your assets, optimize your vehicles, and enhance your business opportunities with Upstream's cloud-based automotive data platform.
Data normalization and cleansing, digital twin profiling, AI-powered detection, and threat intelligence are all processed in the cloud to identify anomalies in the connected vehicle ecosystem.
The Upstream platform delivers unparalleled cybersecurity detection and response as well as data-driven advanced analytics through automotive-specific applications.
Connected Vehicle
Data Ingestion
Aggregate unstandardized data from the entire connected vehicle ecosystem, including vehicle telemetries, companion mobile apps, command and control telematics servers, and more into a single centralized data platform.
Data Normalization
and Cleansing
Unify data into a single data dictionary to normalize and cleanse automotive data sets from different sources, versions, protocols, and formats into a single, unified, and privacy-compliant data structure.
Digital Twin
Formation
Virtualized and contextualized representation of any asset (vehicle, fleet, component, app), continuously updated with Upstream's proprietary technology. This acts as a baseline to understand abnormal or suspicious behavior
Artificial Intelligence
Powered Detection
Upstream AI enables both automated and user-defined detectors to indicate anomalies for cybersecurity, optimization, insurance, and business intelligence.
Connected vehicle
Specific Applications
Purpose-built automotive cybersecurity and advanced analytics applications offer actionable insights, easily displayed via customized dashboards and reporting capabilities. Users can also build and integrate their own customized applications.
Workflow Automation
Connect third-party solutions, such as SIEM and orchestration solutions, and trigger a set of pre-built workflows. Automate time-consuming manual processes with customizable automation.
A single Platform: Multiple Applications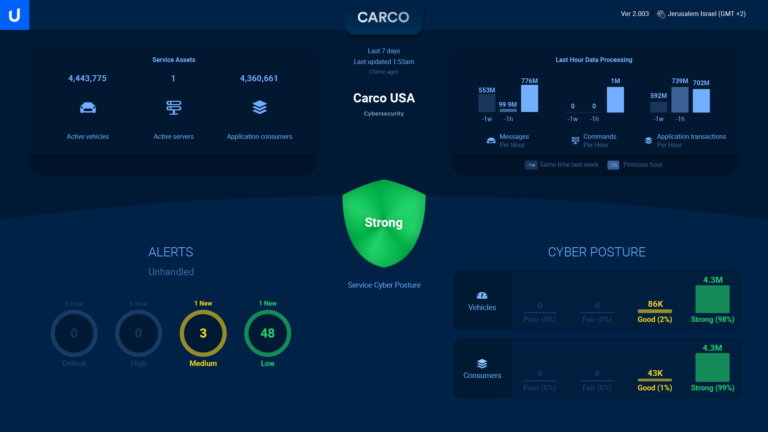 CYBERSECURITY

Secure Connected Vehicles
The Upstream Platform cybersecurity application is purpose-built to utilize connected vehicle data in order to secure connected vehicles, applications, and services. With the Upstream Platform for cybersecurity automotive stakeholders, including OEMs and Tier 1 and 2 suppliers, can comply with cybersecurity standards and regulations and secure their assets against cyber attacks.
Learn More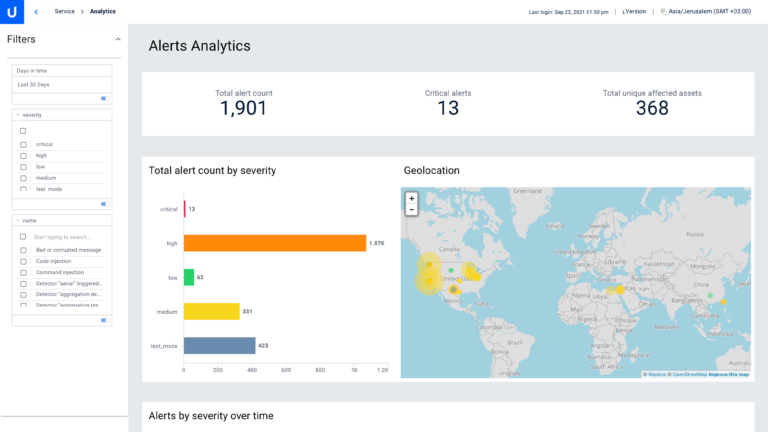 ADVANCED ANALYTICS

Monetize Connected Vehicle Data
The advanced analytics applications are designed to contextualize connected vehicles data and offer actionable insights for insurance, predictive maintenance, business intelligence, and other needs-based purposes.
With the Upstream Platform for advanced analytics, automotive stakeholders, including OEMs, component suppliers, insurance companies, and customer experience solution providers can utilize smart mobility data in order to take action and make more informed and accurate decisions.
Learn More
Securing and Empowering the Future of Smart-Mobilityby changing the way connected vehicle data is used and process
Cloud-based and Agent-Less
Upstream's cloud-based and cloud-agnostic platform doesn't require the installation of new software or hardware agents in the vehicle. Deployed on any cloud of your choice, whether on Upstream's cloud or your private cloud (AWS, Azure, GCP, etc.). Realize immediate deployment, provide seamless integration with existing automotive data feeds, as well as vehicles already on the road.
Powered by Data
The Upstream Platform is a real-time, data-driven platform that aggregates and analyzes data from any source within the vehicle ecosystem including vehicle telematics, servers, mobile applications, and beyond. Unlock the value of your connected vehicle data to secure your assets, comply with regulations, improve vehicle design quality, and identify new business opportunities.
Data Privacy Compliant
Upstream alleviates GDPR and data privacy concerns by providing users with multiple configuration options for data anonymization. Privacy-compliant solutions range from PII stripping to obfuscation and encryption on various elements of the data.
Purpose-Built for Connected Vehicles
Domain-specific features are purpose-built for today's data-enabled connected vehicle services. Upstream leverages mobility domain knowledge with our experience working with automotive data outputs from millions of vehicles and telematics servers worldwide, ongoing mobility asset research, and extensive automotive maintenance strategy expertise.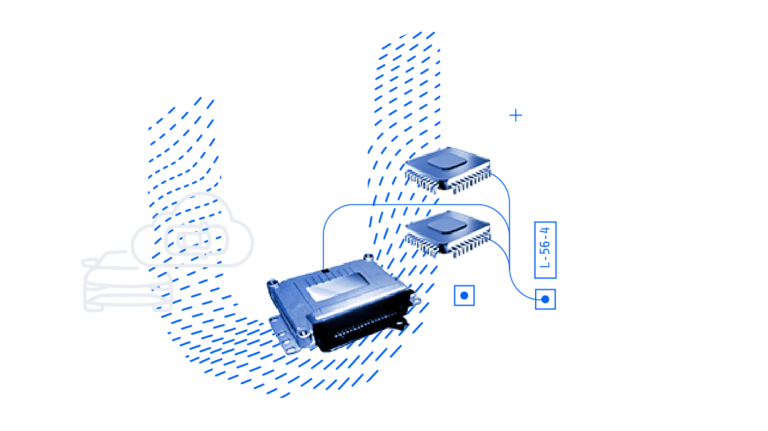 Vehicle, ECU, and Consumer Digital Twins
Upstream's mobility digital twins are digital representations of physical assets, allowing for granular detection and include the context of each vehicle as well as the entire vehicle ecosystem. This broad and contextual understanding through vehicle, subcomponent (ECUs), and consumer mobility apps digital twins enables the detection of data anomalies or indicators of compromise in order to offer relevant and actionable insights.
Connected Vehicle-Specific Detection Powered by AI
Designed for connected vehicle frameworks, you can now gain a contextual understanding of the monitored automotive assets to detect and prioritize incidents in near-real-time. Both simple logic and complex AI detection engines drive this detection across the entire connected vehicle infrastructure from component level to complex application-to-vehicle interactions.
Holistic Vehicle Detection and Response
Cybersecurity and advanced analytics applications act as a vehicle detection and response (V-XDR) solution offering holistic monitoring of the entire connected vehicle ecosystem. A purpose-built detection and response solution empowers real-time continuous monitoring with detector-based response, analysis, and actionable insight capabilities.
Open and Adaptable Application Development
Beyond pre-built cybersecurity and advanced analytics applications, cybersecurity teams benefit from the seamless creation and integration of customized and adaptable applications. The application logic leverages the platform capabilities and enables detection, layered investigations, flexible querying, and automated workflows.
Actionable Insights
Oversee as the platform applications generate relevant and actionable insights to enhance decision making and trigger actions in near-real-time. The cybersecurity, safety, optimization, and monetization insights empower timely and informed decision making that can be automated into workflows and playbooks.

Data-Based Insights to Boost your Business Leverage the Upstream Platform for purpose-built and customizable applications that will shift the way you think about mobility
Data-Driven Insights to Boost Your Business
Leverage the Upstream Platform for purpose-built and customizable applications to unlock the value of your connected vehicle data