Vehicle Security Operations Center (vSOC)
Utilize the leading managed Vehicle SOC, actively protecting
millions of vehicles for OEMs worldwide.
Schedule a Demo
Protect automotive cybersecurity with a Vehicle SOC
Automotive-Specific Vehicle Security Operations Centers (vSOCs) address the complexity of cyberattacks targeting OT networks, such as connected vehicles and their components or services.
For an effective vSOC approach to succeed, OEMs are challenged with monitoring multiple converging data sources and risks across the individual ECU, vehicle, and entire fleet to address threats, as well as building cross-functional response capabilities.
Utilize Upstream's managed vSOC service
with purpose-built methodologies that offer:

Automotive focus
Address threats with advanced detection, investigation, and response

Cybersecurity expertise
Access a team with a broad, global view of automotive threat vectors

Fast time-to-security
Utilize a fully operational vSOC with tried and true methodologies

Custom built playbooks
Draw on experience from multiple OEMs and knowledge for success

BOT model eliminates lock-in
Build-operate-transfer (BOT) model ensures smooth hand-over

Compliant & secure
State-of-the-art facility with Role-Based Access Control permissions
Upstream's holistic vSOC approach contextualizes
connected vehicle data to effectively
and rapidly mitigate cybersecurity threats.
Supporting agile yet flexible vehicle SOC deployment options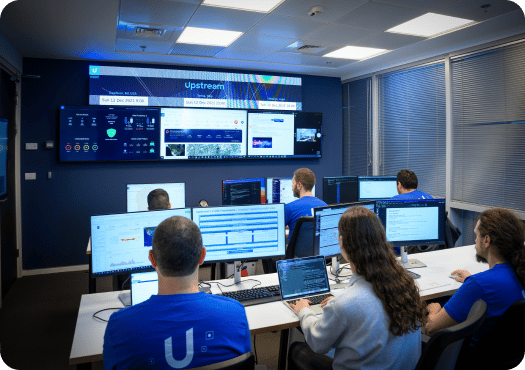 Upstream's vSOC requires minimal ramp-up time to integrate organically with existing processes and workflows. The team includes experienced analysts and researchers and offers a unique perspective and understanding of the automotive ecosystem. There are three recommended approaches to building a vSOC; expanding an existing enterprise SOC, creating a new dedicated vehicle SOC and outsourcing to a managed security service provider (MSSP) with automotive-related and IT security capabilities.
Learn more about Upstream's architecture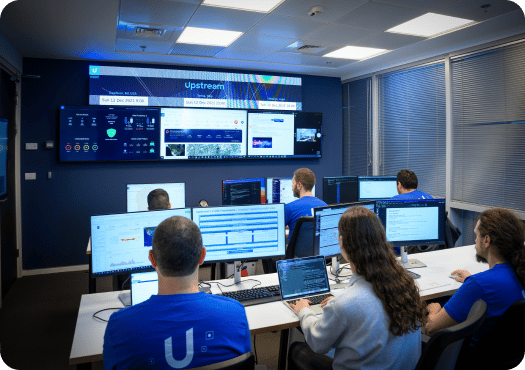 A unique understanding of vehicle SOC architecture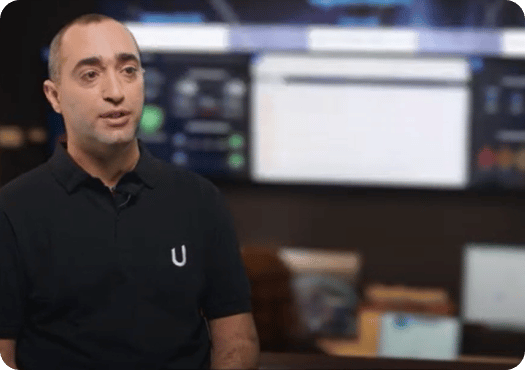 Vehicle SOCs require a multi-disciplinary approach, fusing IT and OT disciplines to monitor all aspects. Upstream's Platform aggregates and normalizes multiple proprietary data feeds. Coupled with digital twin profiling of the connected vehicle environment and powerful AI-powered detection modeling, we have a full, contextual view of vehicles. In addition, the pre-built integrations with leading IT SIEM and workflow solutions enable a true end-to-end vSOC.
Learn more about why cloud-based is better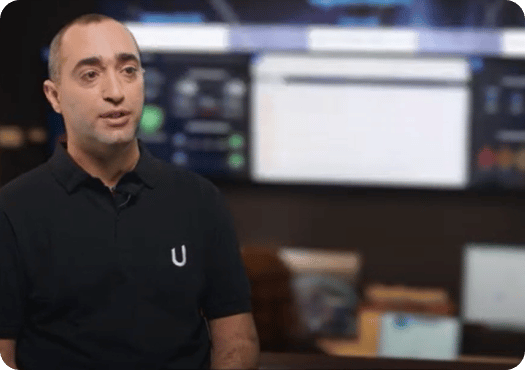 Purpose-built cybersecurity for a wide range
of connected mobility verticals