The First Step to Securing the Automotive Cloud – A Single Source of Truth
Just like in the IT industry, the automotive industry constantly handles a steady influx of data coming from multiple sources such as the connected car (telematics, infotainment etc…), application services, mobile apps, 3rd party services, backend servers, and we didn't even mention the autonomous car generating even more data thanks to its lidar and radar sensors, map and location data, additional applications and services, et cetera. Considering the data flow is predicted to substantially grow in the coming years, and based on the increasing monetizing potential of that data, it is being gathered constantly by stakeholders from across the industry to introduce new services, produce better models, improve customer experience, and more.
However, this gush of data coming from multiple sources, gathered and handled by various vendors is a source of concern when it comes to cybersecurity; when so much data is being managed in fragments, there is little clarity, if at all, into which information is even relevant for security purposes, and how to make sense of it when there is no comprehensive big picture.
Cutting through the data clutter is a vital step in constructing a comprehensive security approach to protect the automotive cloud. Without it, the information silo poses substantial risks for OEMs, car fleets and the drivers themselves.

Here are some of the dangers entailed in not having a single source of truth to turn that data into valuable protection –
Trouble detecting problems. When you can't analyze the data fully and understand root causes of events, you can't identify potential malicious occurrences in the system, or any suspicious activity.
No predictive analytics. When you can't see the big picture, you can't track processes and derive conclusions based on recurring patterns.
Impaired decision-making. With no ability to understand root causes and no insight into past or future patterns and processes, decision-making is lacking in information, insight, and value.
Information is misunderstood and misused. Data without the right context can be meaningless, at best, and destructive, at worse. When information is not analyzed in the right circumstances, at the right time, it can be deceptive.
How a single source of truth can provide the best protection against cyber threats in the automotive cloud
When the overwhelming data is gathered in a single place from all sources, analyzed, managed, and used for real-time protection and future security improvements, the ability to secure the automotive cloud is far greater, and here's why –
A single source of information for the big picture. When data is not dispersed across multiple locations, but rather aggregated into one place, it can be analyzed, synchronized and aligned to form the bigger picture and create a central, updated view from all platforms, protocols, servers or apps.
Data normalization for deeper clarity. In order to produce valuable insights, a single source of truth helps us organize the data, seek relations and correlations, and identify behavioral patterns.
Real-time alerts and predictive analytics. Once connections, patterns and relations across the comprehensive data flow are established, incidents are more clearly manifested in real-time, making it easy to identify problems, report suspicious occurrences and even use those to predict potential future incidents.
Insight-driven decision-making. Using a single source of the truth allows a deeper understanding of the complex data and the dynamics within the data flow, thus enabling insight-driven decision-making.

Creating a single source of truth by collecting the entire gathered data under one roof, allows to piece together a holistic, centralized view of the entire connected car's ecosystem and act upon real-time alerts and future predictions. In fact, it is the only way to offer fleet-wide protection against cyber-attacks, fraud, and misuse in the face of Big Data influx in the automotive cloud.
Learn more on how centralized analytics can offer comprehensive protection for connected vehicles and fleets at upstream.auto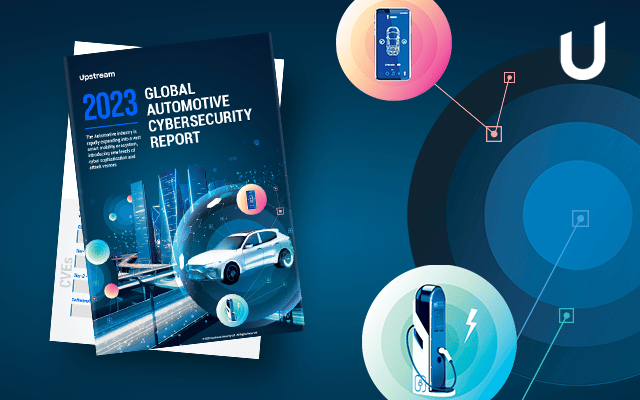 Upstream's 2023 Global Automotive Cybersecurity Report