Commercial OEM
Unlock the value of connected truck and service vehicle data
See a demo
Cybersecurity
Secure your connected cars against hackers
Upstream delivers the most comprehensive cloud-based mobility cybersecurity solution in the industry.
Secure your vehicles that are already on the road today with Upstream's cloud-based, agentless, and cost-effective solution that enables immediate cybersecurity across the entire connected vehicle ecosystem with zero disruption to vehicle production cycles.
Secure against multiple types of attacks as well as both known and unknown cyber threats with Upstream's AI-powered cyber threat detection capabilities.
Respond immediately and efficiently via seamless integration to third-party SOC and VSOC solutions such as SIEM, SOAR, and others.
Explore Upstream for Cyber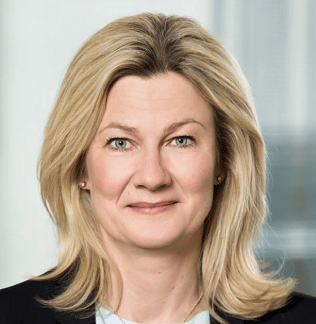 Anna Westerberg
President Volvo Buses and Member of Volvo Group Management. Former CEO, Volvo Group Venture Capital
"Upstream Security has a promising offering and capability to support with cyber security solutions to meet our future requirements."
Compliance
Comply with standards and regulations
Upstream and AutoThreat Intelligence play a central role in compliance with automotive cybersecurity and data privacy standards and regulations.
Upstream offers holistic monitoring and detection of cyber threats and attacks across all the connected vehicle sources complying with the UNECE WP.29 R155's demand for an effective CSMS (cybersecurity management system).
Upstream aids OEMs meet important aspects of the ISO/SAE 21434 standard with the Upstream Platform and AutoThreat Intelligence acting as cyber risk management platform and framework.
Upstream alleviates GDPR and data privacy concerns by providing OEMs with multiple configuration options for data anonymization ranging from PII stripping to obfuscation and encryption on various elements of the vehicle data.
Learn more
Optimization
Optimize your connected trucks and service vehicle usage
Upstream helps commercial OEMs make highly informed real-time decisions for proactive quality, safety, and anti-fraud improvements to increase vehicle uptime and efficiency.
Upstream enables commercial OEMs to utilize their own truck data that is already being transmitted from the connected fleet vehicles without the need for added aftermarket hardware or a reliance on TSP dongles.
Upstream monitors truck and service vehicle data in order to help prevent fraud, detect restriction bypassing, and identify cases of asset misuse.
Upstream's early detection of potential truck and service vehicle component failure enables cost-effective treatment of maintenance issues before they occur, increases vehicle uptime, reduces unplanned vehicle downtime, and protects against spontaneous component failures that are dangerous to fleet drivers, road users, and the OEM's brand.
Learn more
nlock the Value of your Mobility Data
Built upon the Upstream Platform architecture are purpose-built and customizable platform applications that shift mobility data insights into action