Upstream Security Collaborates with APISec University to Deliver the First API Security Course for Automotive, Fleets & Smart Mobility
In the rapidly evolving world of connected vehicles, fleets, smart mobility and transportation, the importance of cybersecurity cannot be understated. With the industry's ever-growing reliance on APIs to drive innovation and new revenue streams and the growing number of cybersecurity incidents involving APIs, the focus on securing APIs is critical to ensure safety, business continuity and protect sensitive data. Recognizing that this is one of the fastest-growing attack vectors facing the industry, Upstream has collaborated with APISec University, which offers free, hands-on courses dedicated to API Security and is one of the top resources for those seeking to learn more about API Security.
For Upstream, this collaboration highlights our commitment to industry-wide education and awareness
As connected vehicles become increasingly more common and smart mobility services or connected fleet operation systems become the norm, ensuring the security of APIs is crucial to guaranteeing the safety of vehicles and the myriad of services they're intertwined with. As these technological advancements offer innovative revenue opportunities, they simultaneously introduce an ever-expanding attack surface. It's a delicate balance, and Upstream is determined to help the industry navigate successfully.
The 60-minute course we've built is meant to provide professionals in the industry or those curious about API Security for automotive with an understanding of the risks that APIs introduce and how to approach API security for the automotive, smart mobility, and transportation industry.
Access the
Course
on APISec University!
With the first two modules of this on-demand course already available, you can learn independently and at your own pace.
Join over 50,000 community members on APISec University and bolster your knowledge of the API Security threats facing automotive, fleets, smart mobility, and transportation services.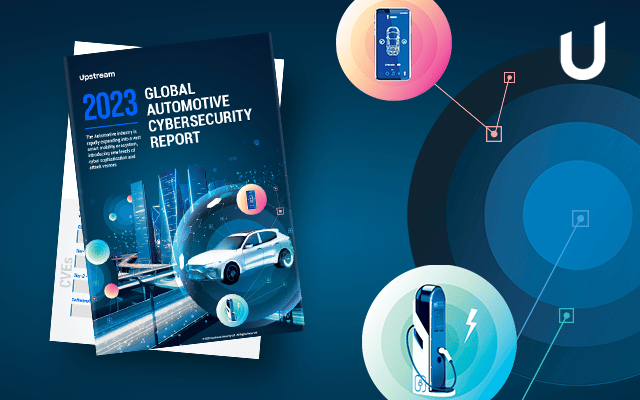 Upstream's 2023 Global Automotive Cybersecurity Report