What Does a Magical God of Death Have to Do With Automotive Cybersecurity?
In a humorous play-on-words, CVE-2021-3156, nicknamed "Baron Samedit" by the researchers who discovered the vulnerability, paid homage to the folklore death god "Baron Samedi" and the exploitation of the vulnerability through "sudoedit".
Unfortunately, the vulnerability itself isn't as amusing as the naming skills of the researchers; its exploitation could lead to dangerous consequences.
In a nutshell, what's it all about?
CVE-2021-3156 is a heap vulnerability in Sudo that enables one to gain root privileges of a host. This vulnerability is unique due to its wide scope: it's been embedded in most of the Linux and Unix operating systems for nearly a decade!
While root privilege alone typically isn't enough to cause serious harm, it is one more step on a slippery slope that could lead to data theft or device (in our case, vehicle) hacking.
Why should you care?
A vast number of vehicle components, especially ECUs, TCUs, and infotainment systems are Linux based and therefore potentially exposed to this vulnerability.
When combined with other potential vulnerabilities, unauthorized root privilege can expose a vehicle or even an entire fleet to hacking and possible malicious control. Recently, via AutoThreat, our automotive cyber threat intelligence platform, we reported on similar cases of privilege escalation, one of which could lead a hacker to gain control of the automated driving elements of the vehicle, and another being a case where a hacker was able to install malware on a head unit system and modify some of the IVI's functionalities.
This case should also draw the attention of OEMs and Tier 1s dealing with regulatory compliance. According to the cyber threats listed in the Annex 5 of the UNECE WP.29 regulation, unprivileged access is one of the attack methods that should be monitored and taken into consideration when assessing the risk of a vehicle's communication channels.
So, what should you do?
First and foremost: ensure that all Linux-based components are using the newest and most updated Linux version (a guide and further technical information can be found in Qualys' blog).
Second, and no less important: keep track of these vulnerabilities.
This vulnerability is only one of the many types of automotive-related vulnerabilities that we expect to see exposed throughout 2021. By tracking these CVEs and the potential danger they pose through threat intelligence services like Upstream's AutoThreat, you move one step closer to ensuring that your organization is aware of potential cyber threats and complying with the latest automotive cybersecurity regulations that demand cyber threat management.
Now, more than ever, take time to secure your vehicles against these vulnerabilities and learn about AutoThreat's CVE tracking and cyber threat intelligence; you can read more here or simply request a demo.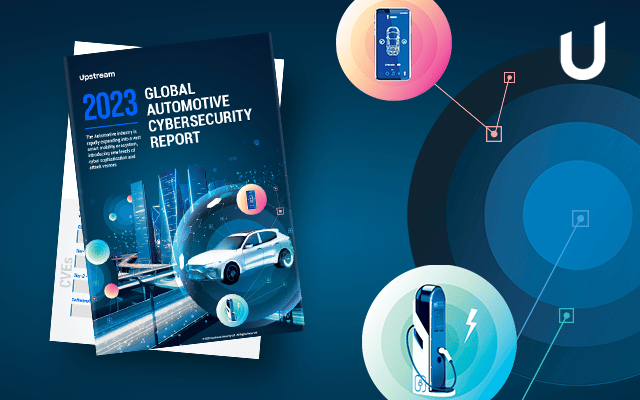 Upstream's 2023 Global Automotive Cybersecurity Report