Mobility Data Monetizes the Connected Car
Today's connected vehicles are growing in number by the day.
By 2023, there will be close to 800 million connected cars on the road, a 135% jump from 2018! These vehicles are also increasing in their complexity. Each new component, feature, and FOTA (firmware over the air) update has the potential to create new attack vectors and vulnerabilities – the kind that black hat hackers look to exploit while having their first cup of coffee in the morning.
The Endless Benefits of Mobility Data
For years, Upstream's flagship cybersecurity solutions have provided comprehensive attack coverage for the automotive industry by harnessing insights from multi-source data streams. Our systems' contextual insights are used in countless VSOCs and security solutions worldwide, helping companies identify anomalies in real-time, and respond with speed.
Reliable data is key for creating safe and secure connected cars, but this data offers so much more.
Mobility data's critical insights
With each connected vehicle producing up to 40 terabytes of data every 8 hours, our systems have more opportunities to gather and vet mobility data. By understanding data contextually, we are able to grasp nearly every aspect of a connected car and its surrounding mobility ecosystem. More crucially, this data takes us directly into the mind of the user, offering us insight on how to improve customer experiences. Simply put, it opens a gateway to endless customer-centric use cases that will enhance customer relations and drive business.
For example, imagine your car dealership uses data for predictive maintenance. The dealership can see when your car needs a tune-up, alert you of the need to have the car serviced, and offer a convenient solution. Few things build consumer trust better than supplying a performance-improving ready-made solution that solves problems before they start.
Connected car data offers other tangible benefits beyond quality assurance and customer care. Imagine your insurance company is able to offer you a reduced premium based on your personal driving history rather than basing it on broad demographic categories. Mobility applications can keep drivers away from emerging road hazards and amplify their personalization for individual users. R&D teams can see market needs develop in real-time as users interact with their products, and augment their designs accordingly to produce crowd-pleasing feature releases. The use cases that stem from reliable data are virtually endless.
As a pioneer in cybersecurity and data analytics for connected vehicles, Upstream has the privilege of leveraging our command of vast fields of data to help OEMs, Tier 1 & 2 automotive suppliers, MSSPs, cloud service providers, and more forge and develop these new and exciting paths for building excellent customer relations and growing their businesses. Read more in our Upstream Automotive Cybersecurity Report 2022. To learn more about Upstream's novel applications for connected automotive data, tune in on November 23 to my latest industry talk, "From trusted mobility data to CRM for a better customer experience and retention" at Monetizing the Digital Car 2021, or feel free to contact us.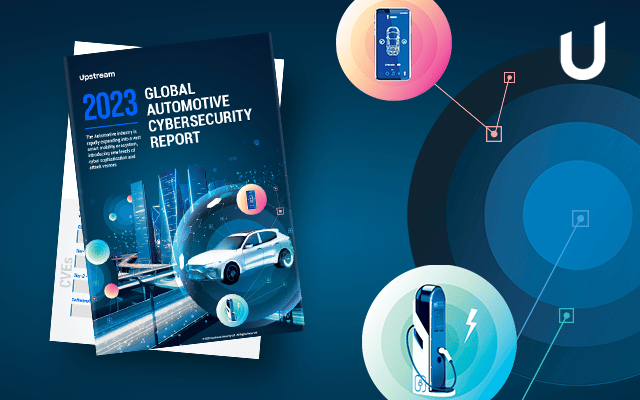 Upstream's 2023 Global Automotive Cybersecurity Report