Canopy Selects Upstream to Safeguard Its Advanced Vehicle IoT Security Systems Against Cyber Threats
This newly announced partnership is part of Canopy's product debut, which also officially launched their Pickup Cam via their e-commerce site.
Detroit, MI and Ann Arbor, MI (November 2, 2023) – Upstream Security, the leading provider of the cybersecurity detection and response platform for the mobility and transportation industry, today announced its partnership with Canopy Security, the provider of a revolutionary IoT solution that monitors and protects pickup trucks against cargo theft.
Canopy provides peace of mind for truck owners with an aftermarket, app-driven video security device designed to protect truck bed cargo against theft. This first of its kind IoT system is based on an innovative AI and image recognition technology and delivers intelligent surveillance and a complete view of the truck bed. The Canopy system is connected to a Canopy Hub, which provides cellular connectivity and dedicated power to enable continuous monitoring. Users receive a push notification whenever suspicious activity is detected.
Protecting advanced IoT systems, such as Canopy, has become a strategic priority across the entire transportation and mobility ecosystem. The proliferation of software-defined and connected in-vehicle and aftermarket systems has introduced a wide range of cyber attack methods. Upstream's cybersecurity detection and response platform is uniquely designed to monitor remote and large scale attacks that enable malicious actors to jailbreak systems, jeopardize safety and gain unauthorized access to Personal Identifiable Information (PII), including payment and billing information, drivers' location, etc.
"Canopy was founded to promote vehicle safety and protect its cargo, making Upstream a natural partner," explained Christian Moran, Canopy's CEO. "Earlier this week we were proud to launch the most advanced AI-driven system to protect truck beds. Together with Upstream, we can ensure our system is monitored and protected against cyber threats. In addition, we leverage Upstream's unique product-centric threat intelligence to ensure we proactively mitigate cyber risks and ensure the most innovative and agile product delivery to our users. Upsteam's extensive expertise in connected vehicle cybersecurity, and commercial vehicles specifically, will support our growth strategy and integration with various commercial vehicle OEMs."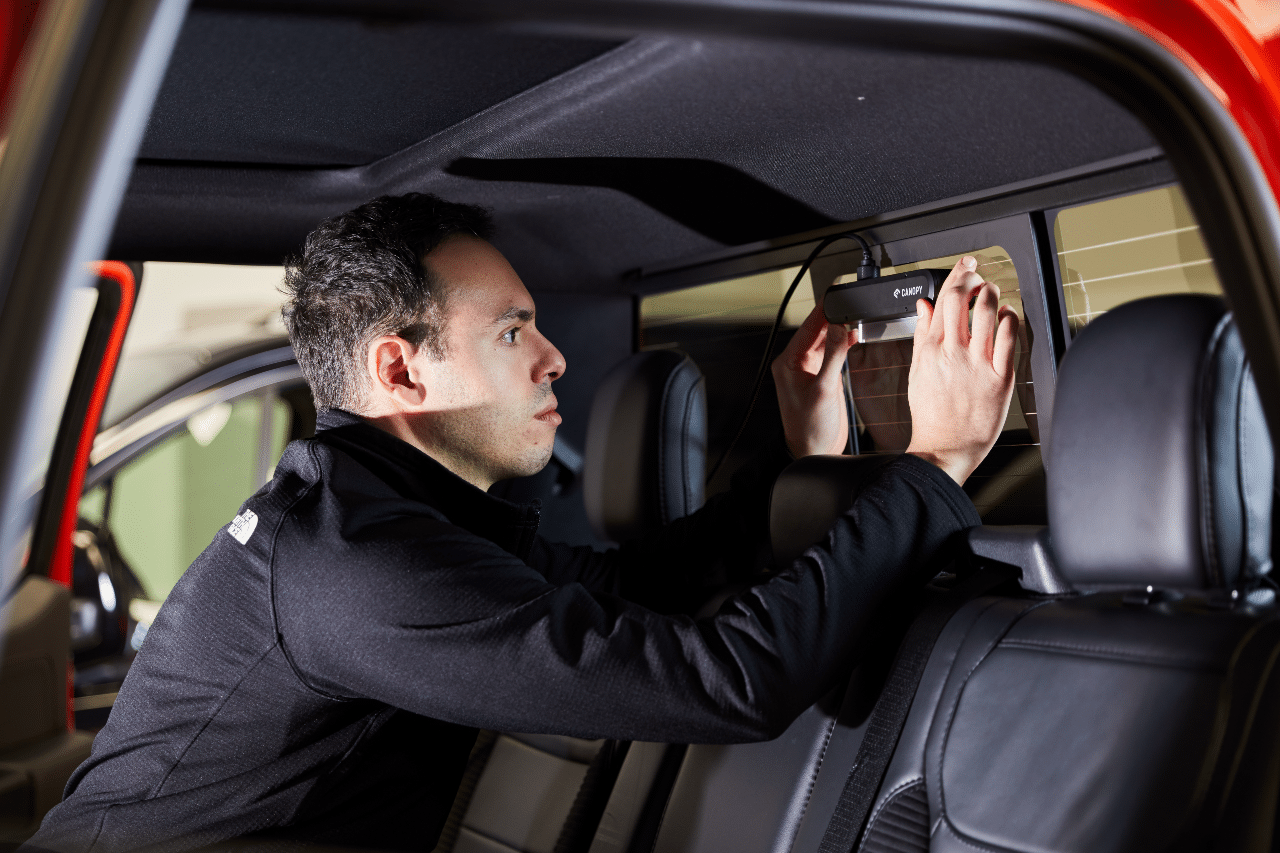 "We are thrilled to partner with Canopy and safeguard its revolutionary IoT system," added Yoav Levy, Upstream's CEO and co-founder. "Upstream already monitors and protects millions of connected vehicles worldwide and billions of monthly API transactions. We are rapidly expanding our detection and response capabilities to cover the entire ecosystem, including mobility applications, services and IoT systems. Our partnership with Canopy highlights Upstream's unique ML modules that support sophisticated cybersecurity anomaly detection across the many layers of the mobility ecosystem, including IoT protocols, system logs, API transactions, telematics feeds and more."
Upstream offers the first cloud-based detection and response platform (XDR) for the broad mobility industry, covering vehicle manufacturers, fleet applications, and vehicle-related IoT systems. Leveraging an agentless architecture, with zero hardware or software footprint in actual devices, the platform offers the flexibility to monitor a wide range of MQTT and telematics data sources, API transactions, and many additional data streams. The platform effectively ingests and enriches the data to create a digital twin that reflects the individual state of each mobility asset or application.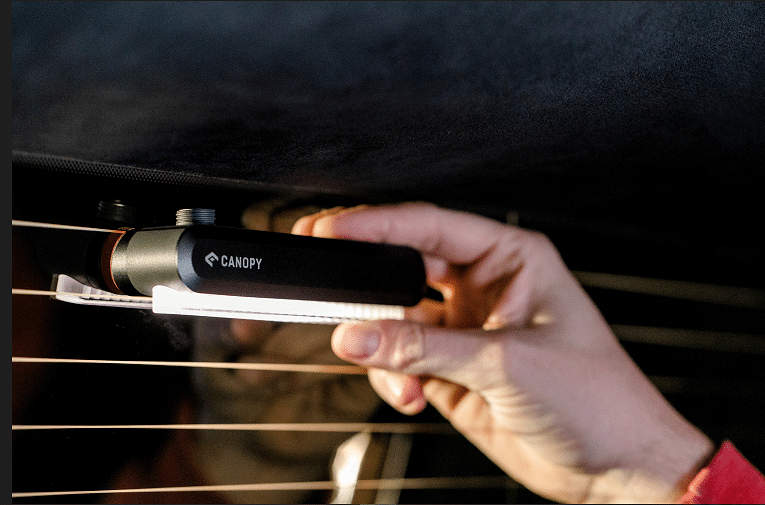 Source: Canopy Security
Based on this unique digital twin and advanced ML modules, the platform detects a wide range of cybersecurity anomalies that may impact operational integrity, business continuity, data privacy, etc. Coupled with Upstream's AutoThreat® PRO threat intelligence solution, which provides threat intelligence based on findings from the deep and dark web, mobility players such as Canopy can implement a holistic and proactive approach to secure their assets and ensure customer trust.
About Canopy Security Founded in 2022 and backed by Ford and ADT, Canopy is on a mission to end vehicle theft and revolutionize security with cutting-edge technology. With offices in both the U.S. and UK, the Pickup Cam is designed in Detroit and will be available in the U.S. for the industry's highest-volume commercial and retail pickups. It will be easily installable by customers to successfully protect expensive work and recreational equipment. In 2024, Canopy plans to launch an industry-first, AI-Power security system with available professional monitoring for vans in the US and UK. For more information, visit www.canopy.security  and follow Canopy on Facebook @CanopySecurity, and Instagram @canopysecurity, and Twitter @canopy_security, and Tik Tok @canopysecurity.
About Upstream Security Upstream provides a cloud-based data management platform purpose-built for connected vehicles, delivering unparalleled automotive cybersecurity detection and response (V-XDR) and data-driven applications. The Upstream Platform unlocks the value of vehicle data, empowering customers to build connected vehicle applications by transforming highly distributed vehicle data into centralized, structured, contextualized data lakes. Coupled with AutoThreat® Intelligence, the first automotive cybersecurity threat intelligence solution, Upstream provides industry-leading cyber threat protection and actionable insights, seamlessly integrated into the customer's environment and vehicle security operations centers (vSOC). For more information, visit: www.upstream.auto.