Upstream C4
Centralized Connected Car Cybersecurity
The First Cloud-Based Automotive Cybersecurity Platform
Upstream's C4 Platform is the first cloud-based cybersecurity solution designed specifically for protecting connected vehicles and smart mobility services from cyber-attacks or misuse at rest and in motion. Driven by a patent-pending multilayered security architecture, deep protocol, big-data, and behavioral analysis expertise, C4 delivers the most comprehensive automotive cybersecurity detection, automotive data aggregation and normalization, and easy-to-use tools for unprecedented protection and control.
Automotive Security
Available Today
Seamless integration with existing automotive data feeds for security coverage of new and existing vehicles on the road
Cost Efficient
Real-Time Detection
Immediate monitoring across entire connected vehicle infrastructure with zero disruption to vehicle production cycles
Open
Automotive Data Platform
Enhance Upstream's real-time detection with custom applications and integrations tailored for your specific use cases
Automotive Cybersecurity Dashboard
Upstream C4's dashboard is designed with simplicity in mind, making life for the VSOC security analysts as easy as possible. The platform detects incidents in real time, automatically classifies them for severity and impact, and alerts analysts. The system also assesses the overall service risk as well as provides the means to take immediate actions via pre-built integration to third-party SOC solutions.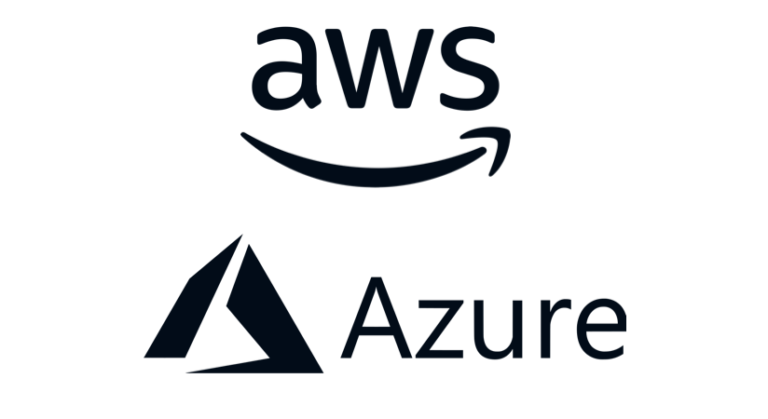 Cloud Native from Day One
Upstream's open C4 platform is built on a distributed microservice-based architecture that enables parallel automotive protocol analysis, correlating and analyzing multiple sources of data in real time. The platform architecture provides high-availability cloud service with performance and scalability that support modern large-scale connected cars.
Upstream's non-intrusive solution deploys easily with smart and easy-to-use tools that enable data-center personnel to monitor and control security and health with minimal overheads. C4 features a flexible workflow and advanced incident-management capabilities for speedy decision-making and incident resolution.
Learn more
Detect Known and Unknown Threats
The amount of cyber threats impacting the automotive industry is on a continuous growth pattern in tune with the growing number of connected vehicles on the road. As such, the automotive environment faces a host of known threats as well as new and undocumented threats every day. In order to tackle both types of threats, Upstream's C4 platform fuses engines for known and unknown detections.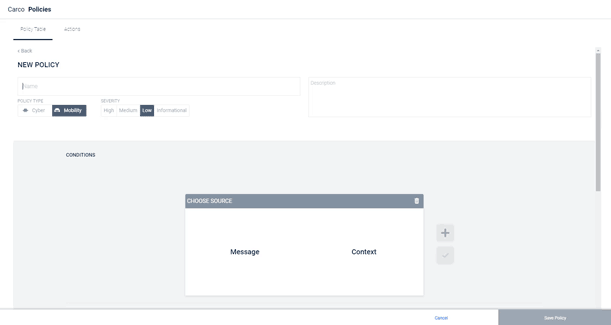 Automotive Fluent Policy Engine for Known Threats
Upstream C4 enables its users to customize detection policies based on its universal automotive dictionary, fine-tuning service, and cybersecurity policies for individual business goals. A streamlined drag-and-drop interface enables policy creation and enforcement in seconds in one centralized location.
Additionally, the system is pre-built with an automatic library of policies designed to detect a large range of known attacks, from injection-based attacks and replay attacks all the way to advanced mobility transaction attacks.
Autonomous Machine Learning (ML) Detection for Unknown Threats
Unknown threats are detected by building unsupervised multilayered models that describe the normal activity of a single vehicle, vehicle clusters, and the entire mobility service. Unknown threats are detected using anomalies from one or more of the ML models compared to the normal vehicle's or vehicle cluster's activity. Furthermore, multiple anomalies are scored and aggregated to provide detection of anomalous activity over time or across multiple vehicles, which helps to optimize the detection rate and reduce the rate of false positives. The result of this process is early and accurate detection of actionable incidents that enable effective root cause analysis.
Contextually Aware Incident Timeline
Connected vehicle frameworks are substantially different than enterprise employee environments. Traditional enterprise security product investigation timelines are simply not designed for this problem and lack the necessary contextual understanding of a vehicle, automotive protocols, drivers, and mobility scope. Upstream designed the C4 incident investigation page with full automotive contextual understanding, providing security analysts with all the necessary information they need at their fingertips in order to investigate. The incident page creates a "big picture" by fusing together communication events, trip data, vehicle information, and component and vehicle conditions so that the VSOC team can quickly drill down to the root cause or perform necessary escalations.
Making Sense of Your Automotive Data with Normalization
Most vehicle manufacturers and connected fleets use proprietary and unique data sets and protocols. In order to address these disparate data sets, Upstream has developed a universal automotive dictionary that establishes a normalized data model to support all automotive and mobility customers. The normalized model enables using multiple data feeds and telematics services from multiple sources, versions, and protocols/formats in a single centralized detection point which is Upstream C4.
The normalization process consists of normalizing telematics data and additional vehicle-related data such as in-vehicle data and in-vehicle-anomaly data, and mobility-service data such as user data, driver data, etc. The model is extensible and can be enhanced to additional data feeds such as smart cities and smart-home data. Normalization enables C4 to apply centralized cross-customer industry-level detections as well as customer-specific detections.
C4 Automotive Data Platform Architecture
Upstream's detection engines leverage multiple machine learning (ML) models covering the individual vehicle, vehicle communications, and mobility services. The C4 platform uses supervised and unsupervised learning-based algorithms that leverage Upstream's ongoing automotive research, large sets of real automotive data, and deep automotive expertise. Upstream's machine-learning platform profiles the entire connected car service from the component level all the way to complex application-to-vehicle interactions.
The result is purpose-built contextual awareness combined with automotive domain expertise that provide early detection and the ability to get to the root cause, whether it is in the cloud infrastructure or one of the connected vehicle components.
It's All About the Data
Upstream C4 is a real-time, data-driven detection platform that aggregates and analyzes vast amounts of data at high speeds to ensure the protection of the entire connected vehicle environment. 
Connected vehicles generate data from many different vehicle sensors, resulting in enormous volumes of information flows. Encapsulated within this information are valuable performance indicators, such as driver and vehicle behavior, vehicle utilization, maintenance indicators, driving routes, and much more. In-depth analyses of this data combined with behavioral profiling capabilities allows Upstream's open C4 platform to provide critical insights that can be used for security, safety , quality and predictive maintenance.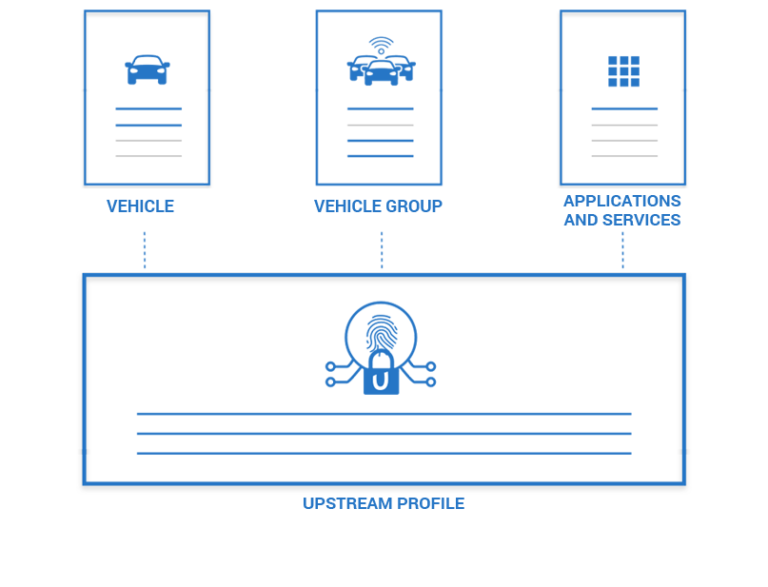 Profiling - Machine Learning Working for Your Security
Upstream's detections are based on multiple machine learning models that cover the individual vehicle, vehicle communications, and mobility services. The models are generated using proprietary patent-pending algorithms that are based on ongoing automotive research, large sets of real automotive data, and deep automotive expertise. The algorithms combine multiple techniques – both supervised and unsupervised learning.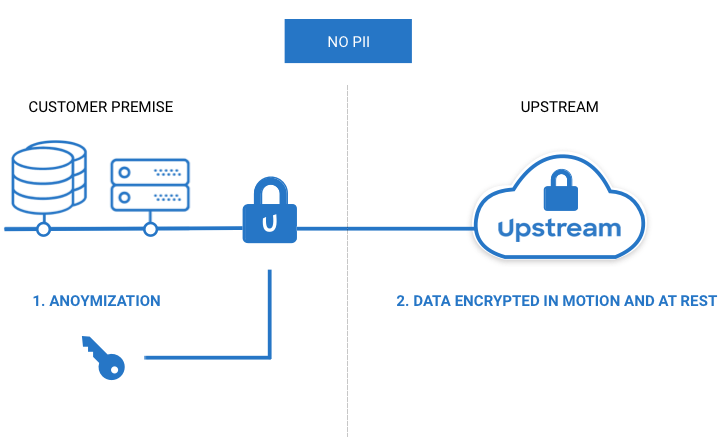 Your Data Is Yours
We Ensure It Stays That Way
Upstream provides customers with multiple configuration options for data anonymization, ranging from PII stripping to obfuscation and encryption on various elements of the data. Data anonymization can be set by the local administrator and is never accessible by Upstream.
Detecting and Managing New Threats
AutoThreat® Intelligence
Upstream offers the world's first automotive cyber-threat intelligence center. The company's dedicated security professionals research and analyze new vulnerabilities to constantly update the database of malware signatures, threat indicators, and security policies to uncover new threats that could compromise connected vehicles. Further intelligence is gleaned from information-sharing communities, industry feeds, third-party organizations, and threat metadata detected within Upstream's customers' connected vehicle environments. All of these sources make Upstream a leading collector of effective automotive threat intelligence. The result is 100% non-intrusive security, backed by continuous updates to rules and cyber-threat signatures in the cloud, automatically delivered to customers with no need for version updates. Each Upstream customer benefits from the shared intelligence collected from global mobility services.
Learn more